← worm pie & other spookiness…
my phone just got a new outfit… →
Oh, hello there November…
November 2, 2011
I am SO excited it's November! I love the holidays, and any day now I can break out my boots and tights in PHX. (yes, I'm aware most the world has been enjoying these aspects of fall for about 6 weeks now…) It also leaves only 5 weeks left of the semester and allegedly I will know all of this:

Here's a little round-up of the highlights from my October…
Vintage shopping with my friend Monica:

The H&M cat print dress:

Hosting a friendship bracelet party:

A guest post styling rompers for fall on Kait's blog:

Kait's post on personal style: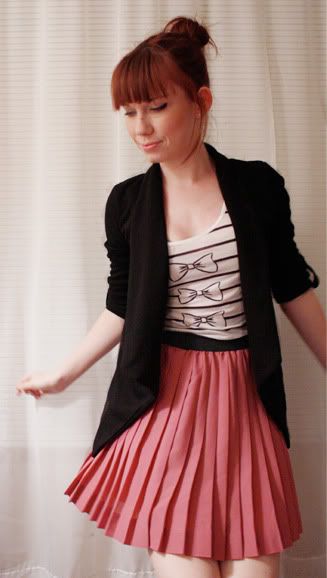 Latest obsession with elbow patches and a kitty patch DIY on A is for Ampersand:

But best of all, finally getting around to introducing my love bugs:

Farewell October, you've been swell…
This entry was posted in
day to day
and tagged
cats
,
crafting
,
DIY
,
girl's night
,
guest post
,
outfits
.
← worm pie & other spookiness…
my phone just got a new outfit… →